Carlos Rincon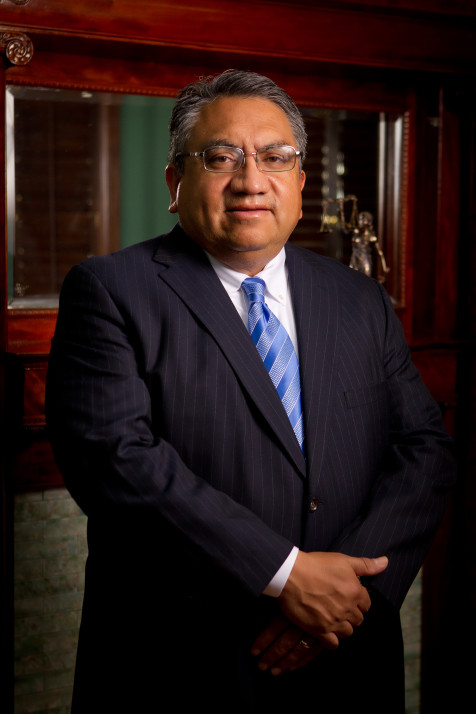 Email 
crincon@rinconlawgroup.com
Professional Affiliations
Texas Board of Legal Specialization – Personal Injury Law
American College of Transportation Attorneys
DRI
Federation of Defense and Corporate Counsel
National Association of Railroad Trial Counsel
National Association of Minority and Women Owned Law Firms
Texas Association of Defense Counsel
Transportation Lawyers Association
Trucking Industry Defense Association
Bars & Courts
Texas, 1989
New Mexico, 2015
U.S. District Court for the Western District of Texas
U.S. Court of Appeals, Fifth Circuit
Carlos is the founding shareholder of Rincon Law Group, P.C. and was admitted to the practice of law in Texas on May 5, 1989. Since that time, his practice has been focused on defending and trying  civil  law  suits  brought  against  industry,  most  notably  the  motor carrier,  product manufacturing and railroad industries.   The scope of the matters Carlos has handled is diverse, including  catastrophic  injury,  wrongful  death  and  high  stakes commercial,  employment  and fiduciary claims. In addition to litigation and trial work, Carlos has counseled corporate boards of directors, corporate risk management teams and European Excess Insurance organizations on various facets  of risk management  and reputational risk  including  overseeing safety  audits  of large national interstate motor carriers and coordinating bi­national corporate investigations and cross­border litigation. Carlos also has vast crisis management experience having led numerous investigations for privately held and publically traded corporations involving catastrophic events requiring coordination with local, state and federal agencies.
Carlos is a frequent speaker and regular author on a broad range of topics, most notably dealing with litigation strategies and trial tactics. Carlos is Board Certified in Personal Injury Trial Law by the Texas Board of Legal Specialization and has been named a Texas Super Lawyer in civil defense litigation each year since January, 2005.  Carlos is a member of the American College of Transportation Attorneys (ACTA), DRI, the Federation of Defense and Corporate Counsel, the National Association  of  Railroad  Trial  Counsel,  the  National Association  of  Minority  and Women  Owned  Law  Firms  (NAMWOLF)  and  the  Texas Association  of  Defense  Counsel. Carlos  previously served  on  the Board  of Directors for DRI, was  a former Chair  of  the DRI Trucking  Law  Committee  and  is  currently  the  vice­chair  for  the  DRI  Corporate  Counsel Roundtable Committee.
Carlos is committed to diversity and inclusion initiatives promoting the hiring and retention of minority  and  women  lawyers  to represent  the  world's  largest  corporate organizations.  In  this regard, Carlos  has served  on  the Board  of Directors for NAMWOLF, the Minority Corporate Counsel Association (MCCA) and in 2013 was honored by DRI with the Sheryl Willert Pioneer in Diversity Award for his body of work in the diversity and inclusion space.
Carlos is married to Juana Rincon and they have three children, Samantha, Michael and Jacob.
Education
University of Texas at El Paso, B.A., 1984
University of San Francisco School of Law, J.D., 1988